New Construction Loans
Finally, a Lender Built for Builders
Building To Sell Or Building To Rent, We're Your Partner From Beginning To End.
Loans for builders with shovel-ready lots or teardown projects. Spec houses or model homes, infill, teardown, or subdivisions.
Up to 85% LTC, 70% LTV
Loans from $100k to $3mm
13, 19, 24-month term options
Non-recourse available
Interest-only loans, paying only on drawn funds
Loans for builders looking to build and retain the property as a rental. Save time, money, and headaches using our Build2Rent® products.
Single property and portfolio loan options
Fast, simple closings on both the construction loan and rental loan
13, 19, 24-month term options for the construction
5, 10, 30-year term options for the rental loan
Non-recourse available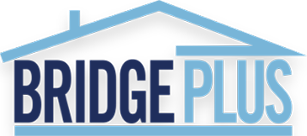 Free up working capital with bridge financing on completed new home inventory or for model homes.
Fast closing
Exterior valuations*
No prepayment penalty
Up to 80% LTV
Non-recourse available
13, 19, 24-month term options
Single loans and portfolio blanket loans
*Exterior valuations available case by case. Loan amount, product, and market restrictions may apply.
Grow Your Business With Our Industry Leading Line of Credit for Builders

A line of credit from Lima One provides you with certainty, knowing you have easily accessible capital with reliable terms and structures, whenever you need it.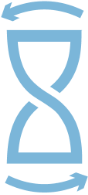 Your line of credit can be used to finance multiple product types, including new construction, bridge, build-to-rent, fix-and-flip, and rental properties.

Our average time from initial submission to borrower approval is under 10 days.
One-time borrower underwrite with a simple, non-invasive renewal process to extend credit line duration. This means once you're approved, we only need to underwrite the property before funding, not the borrower.
From Initial Application To Final Payoff, We're Here For You.
In House Servicing Throughout the Term of Your Loan
You Have A Choice…Choose The Best!
Delivers exceptional customer service at every single step along the way
Retains all customer touch points in house, from initial application to final payoff
Has all the loan programs you need (rehab, rental, new construction, multifamily)
Has a variety of term and structure options (13-24 months, non-recourse, single loans and portfolios)
Has a simple and flexible Line of Credit that allows funding for all loan programs, with a simple borrower underwrite and a simple renewal process
Fast underwriting and draw process
Pay interest only on what you draw, not on unused funds
Gives customer experience lip service, but fails to deliver when it matters
Outsources the most important aspects of the loan (construction management and servicing), forcing you to deal with multiple vendors out of the lender's control
Has limited loan programs and product options
Requires constant re-underwriting and the same documents over and over
Takes forever to sign off on a project
Painfully slow to release draws
Requires you to pay interest on unused funds