Fix-and-Flip Lending
The Premier Fix & Flip Lender
Fix-And-Flip Or Fix-To-Rent, We're Your Partner From Start To Finish
Loans for investors who are buying distressed properties, rehabbing, and selling. Sensible, flexible, and fast!
Up to 92.5% LTC, 75% LTV
Loans from $75K to $3MM
13, 19, 24-month term options
Non-recourse available
Interest only loans
1-4 unit residential properties
In-house construction management
Loans for investors looking to buy, rehab and hold as rental properties. Buy, renovate, rent, refinance, repeat! Finance all of your B.R.R.R.R.s with a simple, fast process!
Single property and portfolio loan options
Fast, simple closings on both the construction loan and rental loan
13, 19, 24-month term options for the construction
5, 10, 30-year term options for the rental loan
Non-recourse available
Interim financing for investment properties where a fast close is needed and minimal or no rehab is planned.
Fast closing
Exterior valuations*
No prepayment penalty
Up to 80% LTV
Non-recourse available
13, 19, 24-month term options
Single loans and portfolio blanket loans
*Exterior valuations available case by case. Loan amount, product, and market restrictions may apply.
From Initial Application To Final Payoff, We're Here For You.
Grow Your Business With Our Industry Leading Line of Credit

A line of credit from Lima One provides you with certainty, knowing you have easily accessible capital with reliable terms and structures, whenever you need it.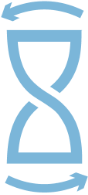 Your line of credit can be used to finance multiple product types, including new construction, bridge, build-to-rent, fix-and-flip, and rental properties.

Our average time from initial submission to borrower approval is under 10 days.
One-time borrower underwrite with a simple, non-invasive renewal process to extend credit line duration. This means once you're approved, we only need to underwrite the property before funding, not the borrower.