What is Wholesale Lending?
Wholesale lenders provide loans to homebuyers and real estate investors. They work through banks, direct lenders, and third-party institutions to provide funding through lenders.
Wholesale mortgage lenders work through brokers or mortgage officers to find financing for their clients. They have a large pool of capital available to lend and offer a variety of loan products to meet the needs of different borrowers.
How Wholesale Lending Works
The process of wholesale lending typically works like this:
A borrower applies for a loan through a mortgage broker.
The broker submits the borrower's application to one or more wholesale lenders.
The wholesale lender reviews the application and makes a credit decision.
Upon approval, the wholesale lender funds the loan, and the mortgage broker closes the loan on behalf of the borrower.
There are several advantages to wholesale mortgage loans for both borrowers and lenders.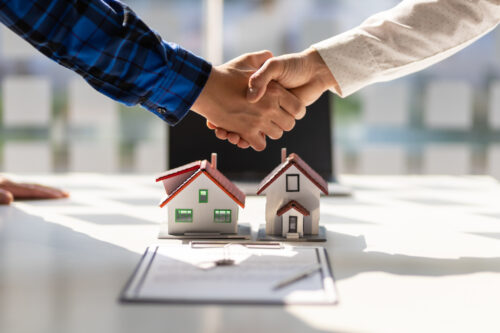 For Borrowers:
More competitive interest rates and terms
Wider variety of loan options
Growth without investing in a large retail operation
Quicker and more certain closes thanks to working with experienced third parties
For Lenders:
Expertise and experience underwriting loans
Large pool of capital
Ability to reach a wider pool of borrowers
Ability to offer a broader product suite
Identifying Opportunities for Wholesale Mortgage Lending in Today's Real Estate Market
Real estate investors saw interest rates skyrocket in 2022. That increase led to a steep drop-off in forward mortgages and home refinances. As a result, they looked for other sources of business.
Bridge loans are a clear example of the loans that wholesale lenders provide through traditional mortgage companies. The loan process moves quickly, offering more flexibility for buyers and sellers.
Bridge loans can be underwritten like DSCR loans, which gives investors added flexibility. Wholesale lenders also offer types of bridge loans specifically for fix-and-flip projects and the construction lending market.
Construction loans are a great way to finance the development of new properties.
Builders will often turn to brokers and MLOs to find financing for unique types of builds like spec homes, model homes, and in-fill projects. This is where wholesale lenders are valuable. They can provide construction loans to developers who need capital to build their projects.
The real estate market is always changing, but there are always opportunities for wholesale lenders. By understanding the current market trends and being willing to adapt, real estate agents who work with wholesale lenders can continue to play a vital role in the real estate market.
The Lima One Wholesale Lending Process
The mission of Lima One's wholesale program is to deliver product diversity along with reliable and consistent service coupled with the technology to serve investors using any investment strategy. Through our wholesale program, we're able to work with more than 300,000 NMLS-certified agents, reaching more investors with our robust product suite.
As the premier lender for real estate investors, Lima One offers the best wholesale loans for wholesale brokers and real estate investors from bridge loans, fix and flip loans, stabilized multifamily loans, and new construction financing.
We offer loan options such as ARMs and even interest-only options to help you maximize cash flow after you refinance your rental property.
Contact us today to discuss your next deal, or if you have a deal in hand, accelerate the process by applying now.